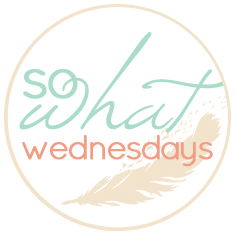 linking up with
shannon
for so what wednesday!
here's what i'm saying so what to this week...
*if i'm 26 and i still call my dad 'daddy'? i'm a daddy's girl through and through, i love my momma a lot. but i'm for sure a daddy's girl.
*if it's 4:30 on wednesday and i'm just now sitting down to write this post?
*if i had a list in my head for today and i'm drawing a blank now?
*if i wish i had a fountain diet coke iv today?
*if i haven't really cooked anything to eat at home since friday night? ok, most days...
*if the mr and i only see each other for 30 mins each day? that's what happens when he works on a farm and they got a late start in the field this year... srsly- they didn't start turning dirt til last monday, may 6th, how crazy is that?
*if i have invites to 4 grad parties and i don't know what to give them? is it super tacky to just give money? how much money is appropriate?
what are you saying so what to this week?
see what everyone else is so what-ing this week!
love, mrs. k