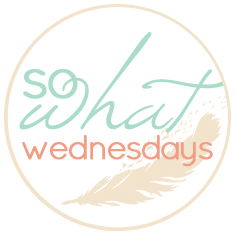 linking up with the lovely
shannon
for another go round :)
so what...
*if i'm a little late to this sww party? better late than never?
*if i've sucked at blogging lately? i'm sorry.
*if my non-bloggy (ie- irl) bestie called me out on not blogging? hi lacey!!
*if i was super bummed when the mr was gone?
but i kinda liked having my space, and doing what i wanted when i wanted...
*if i redid my office at work for less than $200? be jealous. we're talking a new (to me) couch, fabric for a slip cover, two shelves, new curtains, scentsy & new scent, and a big (2 foot by 4 foot) chalkboard with frame!! oh- and i finally hung up the artwork my last congregation gave me as a gift :)
*if i hate the taylor swift is in a diet coke commerical? i love diet coke, and i don't love taylor...
*if i still haven't done an apartment 'tour' post? i just want things to look nice and i never feel like they do. and i forget to take pictures a lot.
*if my dad called and asked if he could take me out for lunch and it toally made my day? it was a suprise- i didn't know he had to come over for work today and he just called out of the blue. i love him. total daddies girl right here.
love, mrs. k